Do you ever feel a longing to connect and be heard on a deeper level at work or in personal relationships?
You are not alone!
Superficial interactions in our face to face conversations and on Social Media are leaving us feeling empty, lonely and disconnected, with an ache that is real. Consequences to our business and personal lives are profound.
It's time for a better way! A Soulful Listening™ speech, seminar, or workshop bridges disconnect and inspires deeper, authentic, fulfilling communication in business and personal interactions.
Terri Lonowski created a five-component approach, culminating from years of personal and professional experiences, which offers ways to weave higher-level communication skills into all of our interactions ~ one Soulful Listening™ conversation at a time.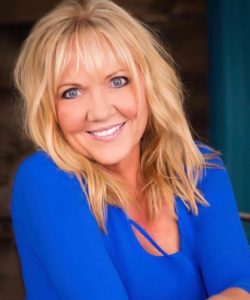 Terri L. Lonowski, M.Ed.
Sisters of the World Global Event
Genevieve Young, Shaurice Mullins, & Terri Lonowski
Atlanta, Georgia – Spring 2020 
Date and Location TBD
Terri Lonowski earned a M.Ed. in Educational Psychology from the University of Nebraska and has made significant professional contributions throughout her career. These include serving as Chair of the American Counseling Association Foundation (philanthropic branch of the American Counseling Association with membership of over 40,000) and holding a gubernatorial appointment to the Nebraska State Workforce Investment Board.
As an expert consultant on US Department of Labor special projects, Terri has been at the leading edge of innovation, evolving nationwide workforce initiatives. She had the distinct privilege and honor of participating in two events held at The White House, showcasing innovative projects which embraced empathy and Design Thinking (a change management methodology).
She created Soulful Listening™ by incorporating Active Listening and Empathy elements, then added missing pieces, to address communication disconnect in the workplace and in personal relationships. Terri is a practitioner of Soulful Listening™, a Master Facilitator, and highly sought-after national and international speaker.
Quotes
"When we truly take care of ourselves and become fully present, we bring a quality of grace into every interaction".
– Terri Lonowski
"Soulful Listening™ inspires the courage and audacity to imagine a better way and deconstructs limitations."
– Terri Lonowski
"One Soulful Listening™ conversation has the power to change the trajectory of a person's life."
– Terri Lonowski
"I wholeheartedly endorse Terri Lonowski and her Soulful Listening™ approach. I recently had the pleasure of hosting Terri as a guest speaker for an International Women's group that I run in Nice, France. We quickly sold out the event, moved it to a larger venue, and sold it out again. We also had a record number of men in attendance. The feedback was a resounding, "When can she come back and spend even more time on the topic"? There are numerous studies taking place around the world that show negative health impacts of isolation and disconnection. There's a real need across the globe to help people feel connected in a meaningful way. Terri's process can provide that. www.soulfullistening.life."

May 22, 2019

"Terri has a successful national and international presence teaching people Soulful Listening™. I encourage you to contact her to find out more about this wonderful, deep process that leads to greater connection and a higher level of health."

June 2019

"What you are doing needs to be shared more broadly!"

Soulful Listening Event – Nice, France – April 1, 2019

"I want to thank you for the inspiring Own Your Impact event. Terri's words went into my DNA."

Soulful Listening Event – Nice, France – April 1, 2019

"Soulful Listening™ is like an angel that came and rested gently on your shoulders, and whispered a messge of a better way."

"You crossed the waters to share Soulful Listening™ and began a ripple effect. We'll be talking about this for a long time to come."

Soulful Listening Event – Nice, France – April 1, 2019

"Thank you for bringing your important and inspirational program to the French Riviera."

Soulful Listening Event – Nice, France – April 1, 2019

"What a great talk… Terri, you are inspiring!"

Soulful Listening Event – Nice, France – April 1, 2019

"What a joy and meaningful fun educational experience to be present at Terri Lonowski's Soulful Listening™ presentation and following networking event. Without sounding cliché, the world would be a better place if we could all hear the way Terri taught us to listen. And I do hope the world gets to hear Terri's techniques for powerful listening. Congratulations Terri! The world needs your wisdom and expertise in living a Soulful Listening™ life."

Soulful Listening Event – Atlanta, Georgia – February 6, 2019

"Terri presented her Soulful Listening ™ program to the Bulkhead Club's NOW group to rave reviews. Her research, 5-Component approach and extensive experience shows how listening can truly become your "superpower" in both professional and personal relationships. Her stories connected with the audience in a meaningful way to bring home the concepts she shared. I highly recommend her as a speaker for corporations, associations and conferences!"

Soulful Listening Event – Atlanta, Georgia – February 6, 2019

"Terri's talk was so on point and fitting for today's standards. The presentation was thoughtful, very personal and filled with rich, useful nuggets that we can carry forward. Thank you for sharing this with us."

Soulful Listening Event – Atlanta, Georgia – February 6, 2019

"Good wisdom! So much out there on hard conversations or "executive presence" and so little outright on listening and coming into that space powerfully and yet it is so, so needed now more then ever on all fronts."

Soulful Listening Event – Atlanta, Georgia – February 6, 2019
Contact
Terri@SoulfulListening.com